Vintage 1985 STAR WARS A-Wing Fighter Droids 100% Complete! Fully Functional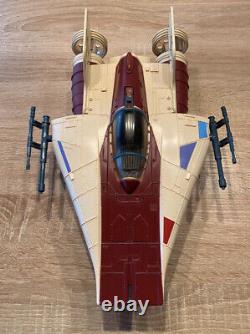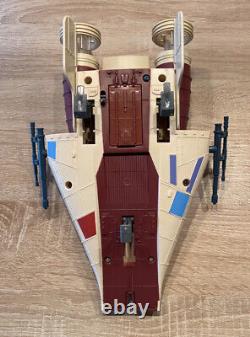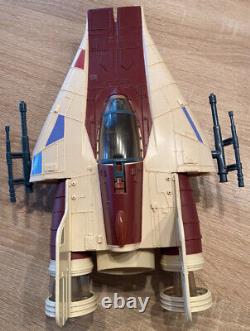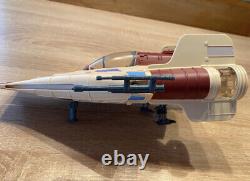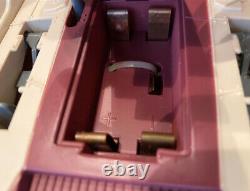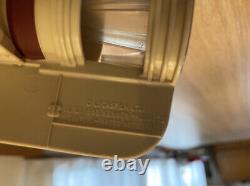 K23I99985 A-WING FIGHTER 100% COMPLETE STAR WARS DROIDS 1985 VINTAGE KENNER. Star Wars Droids Vintage 1985 A-Wing Fighter. I HAVE MADE A VIDEO SHOWING THAT EVERYTHING THAT IS SUPPOSED TO WORK DOES INDEED WORK. Original and rare to find. As far as I know, it is complete and in great shape. Nothing damaged or broken and has been stored away for years. I had to find new stickers for it because the other stickers were applied completely incorrectly or never applied! The Battery compartment is clean. It still the original safety band in the compartment so probably was never used and why it's clean. See last photo for the original 1985 date stamp from Kenner Toys.
Please ask if you have any questions. If you don't like the price then contact me to start negotiations. I just took the whole thing apart and readjusted everything. Everything works great and better than before. Sound works, you have to leave the batteries in for a bit to charge the motor.
Landing gear did work but was stiff. Canopy was also stiff but works fine. Side guns are now more stiff and better than before.

---