1978 Kenner Star Wars X-wing Fighter Vintage Complete Working! Gmfgi #30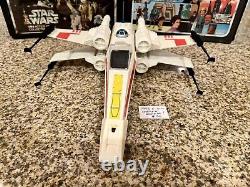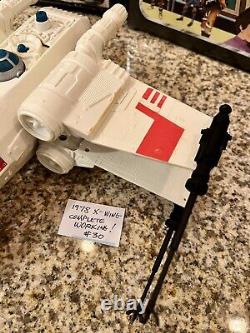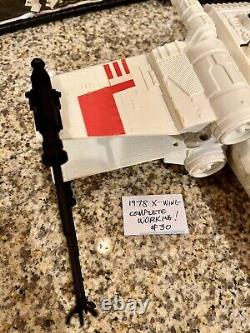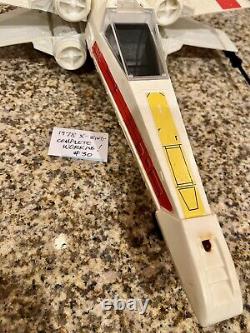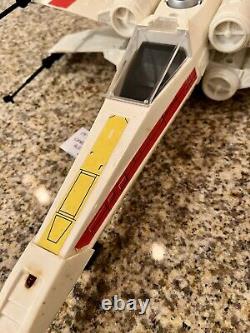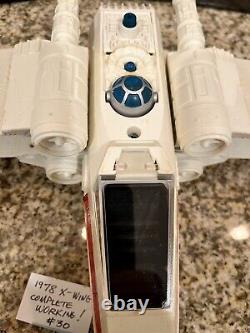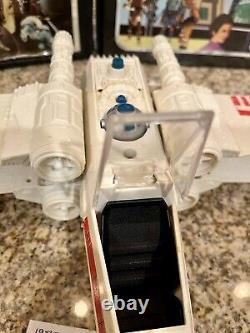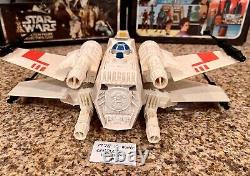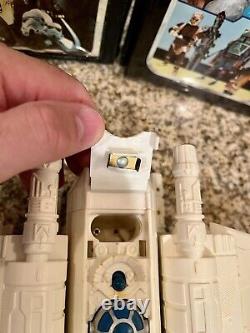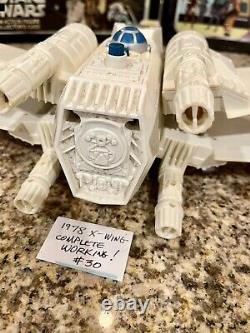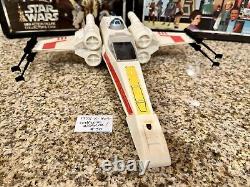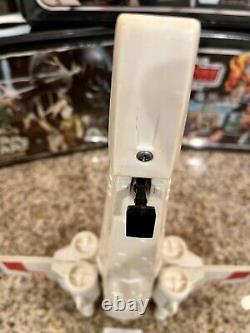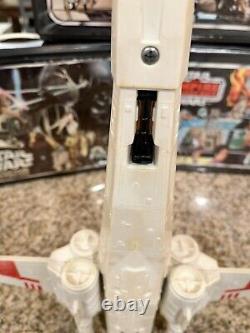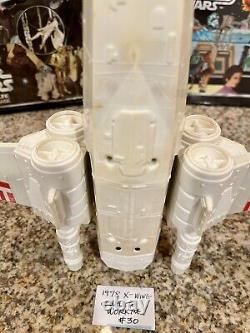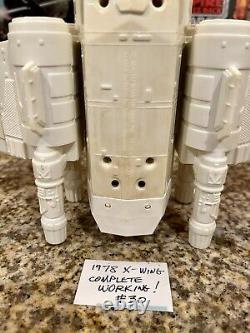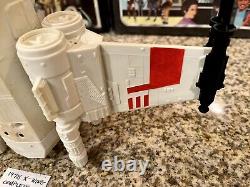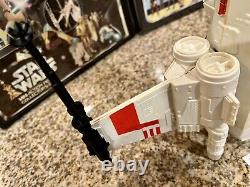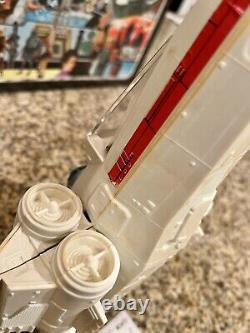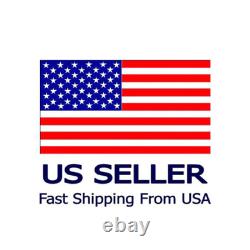 VINTAGE 1978 STAR WARS X-WING FIGHTER (LISTING #30). GENERAL MILLS FUN GROUP, INC. THERE MAY BE SOME SCRATCHES FROM AMAZINGLY ADVENTUROUS OUTER SPACE PLAY.
SOME SCREWHEADS MAY BE RUSTY. SOME DECALS MAY BE LOOSE. BOTTOM MAY BE DIRTY FROM LANDING AT FILTHY SPACEPORTS. MOTOR AND LIGHT WORKS PERFECTLY.
AA-SIZED BATTERIES ARE NOT INCLUDED! BATTERY COMPARTMENT IS EXTREMELY CLEAN. EVER SO SLIGHT YELLOWING FROM AGE ON BOTTOM.
CANOPY AND WING ION CANNONS ARE INCREDIBLY HIGH-QUALITY REPRODUCTIONS, MADE IN THE EXACT SAME STYLE AS KENNER WOULD HAVE. R2-D2 MIGHT HAVE EVER-SO SLIGHT PAINT LOSS FROM BEING PUSHED OVER THE YEARS. WINGS LOCK AND STAY OPEN.

---